WaterProof Laminate Flooring (No PVC)

Vanitech Water Resistant Ceramic is a laminate flooring 100% waterproof, free of PVC ,its also environmentally friendly and 100% recyclable. The manufacture is entirely European.
The new generation  of WaterProof Laminate flooring  free of PVC, plasticizers or vinyl and therefore is free from its drawbacks: (emissions, dilations against changes in temperature, deformation due to sun exposure, inconsistency click manifestation of the subsoil, inconsistency  of the base, …). It consists of a completely new material based on a ceramic compound.
Thanks to its versatility Vanitech Water Resistant Ceramic is one of the most adaptable to all rooms waterproof laminate flooring: high ressistance for bathrooms and kitchens, warmth in the tread, hygienic and ecological for rooms and bedrooms, elegant and classy in representative rooms .
Gnarled designs, vintage designs, with cracks and crevices, make designs a single material.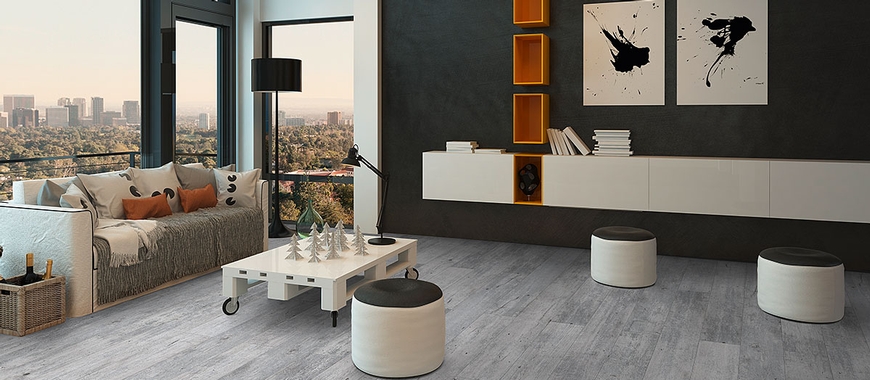 Very resistant to abrasion and impact
Warm and easily cleanable
Its structure helps to deaden the sound
Click system very consistent
Natural appearance with micro-structured surface and bevel on the edges